Conferences & Groups
Governor's Lodge is the leading choice on island, ideal for events, weddings, conferences and incentives. When considering the easy flight access from mainland Australia, the onsite dining and facilities, and the number of accommodation units, it is no wonder that we are the preferred choice for special occasions and getaways.
The Governor's Lodge has two conference areas and can be configured to suit various requirements and functionality, from corporate functions, to workshops, breakfast seminars, theatre events, group dinners, and weddings.
The Reception Conference Room seats 40 - 48 configured in banquet style, and 80 in theatre style.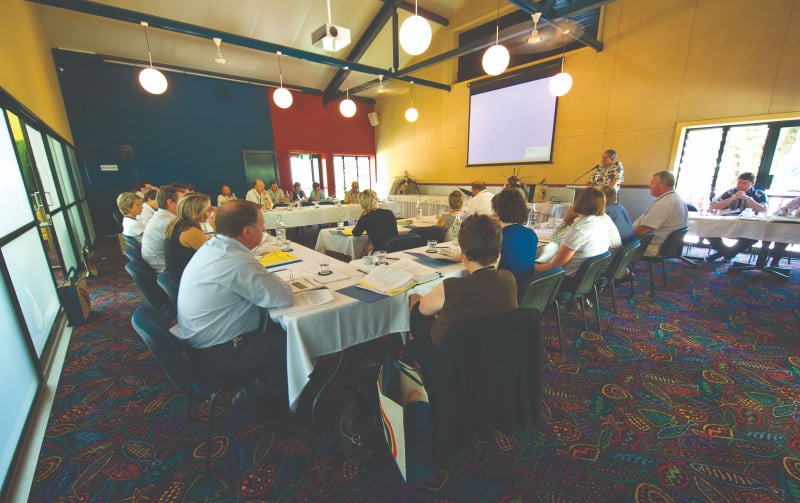 The Boatshed seats up to 165 configured in banquet style, and 200 in theatre style. The Marquee is a permanent and significant structure and has inbuilt gas heating, cooking facilities, and a tea & coffee station.
Both conference facilities are equipped with large visual display screen, laptop to screen projection, inbuilt sound system, spotlight and festoon lighting, internet access, toilets and storage. General conference facilities also include two stand-alone outdoor tents for events or breakout space, stage platforms, whiteboards, backdrops, decorative banners, red entry carpet rolls, portable bar facilities, and many other props and decorations.